Friday, September 27, 2019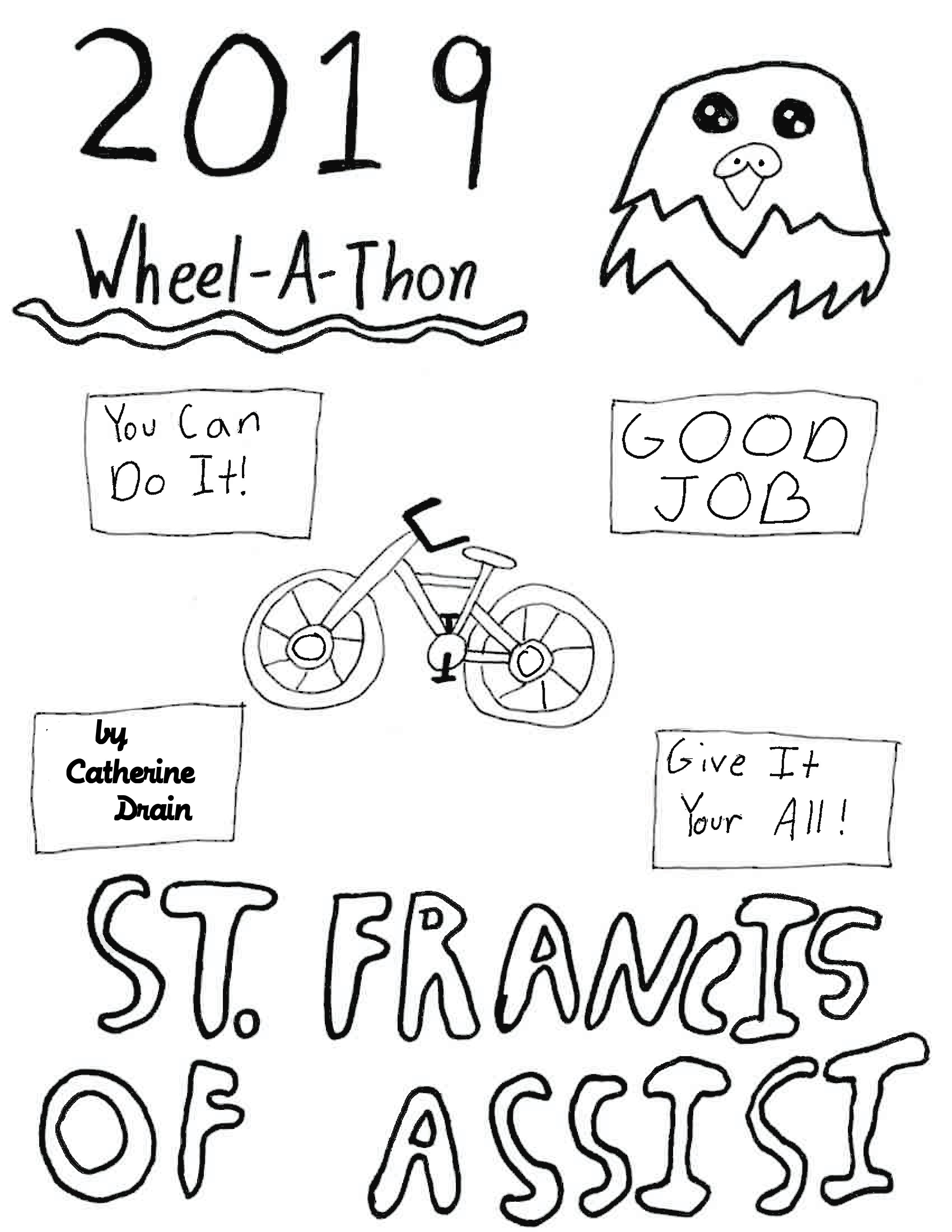 The Wheel-A-Thon is a PACE fundraiser that supports your child's class. Each class has a fund for field trips, classroom activities and educational needs. The major source for this fund is the Wheel-A-Thon! This year the Wheel-A-Thon is on Friday, September 27th.
For those not familiar with this event, students gather sponsorships from sources you are comfortable with: friends, family, coworkers, and/or neighbors. Sponsors can pledge per lap or a flat dollar amount. Each student receives a Wheel-A-Thon t-shirt that can be worn on Fridays up until and including the day of the event. Yes that's right…FREE DRESS FRIDAYS! On the day of the Wheel-A-Thon all of the students will bring their bikes to school and ride their bikes around a course. They will complete as many laps as they are able in the allotted time. Family and friends are invited to cheer from the sideline or sign up to volunteer during the event.
There are many reasons to actively participate in this event:
• PRIZES for the most money raised & submitted by deadline.
• PRIZES for the class that raises the most money & submitted by deadline.
• The funds stay with each class as they progress from grade to grade.
• And lots of FUN!
Schedule
9:00 – 9:45             TK/Kinder
9:00 – 10:00           1st and 2nd
10:05- 10:25            Recess
10:30 – 11:30          3rd and 4th
11:45 – 12:45           7th and 8th
12:50 – 1:20            Lunch
1:30 – 2:30              5th and 6th
Thank you for your support of this worthwhile event. If you have any questions, please contact Andrea Pezel at andreapezel@gmail.com.
2019 Wheel-A-Thon Participation Form
2019 Wheel-A-Thon Sponsor Sheet
2019 Wheel-A-Thon Online Donation Link
We're gearing up for a great event and we need your help!  Please click on the link below to sign up for a volunteer shift on the day of the event (a.m., p.m., or full-day).
If your last name differs from your child's last name, please reference the family name in the comments section.  Once all volunteer shifts have been filled, Wheel-A-Thon sign-ups will be closed. You MUST be on Sign Up Genius to receive your hours.  We sincerely appreciate your participation, as it is a wonderful opportunity to spend time with the children and a great way to meet fellow SFA families.